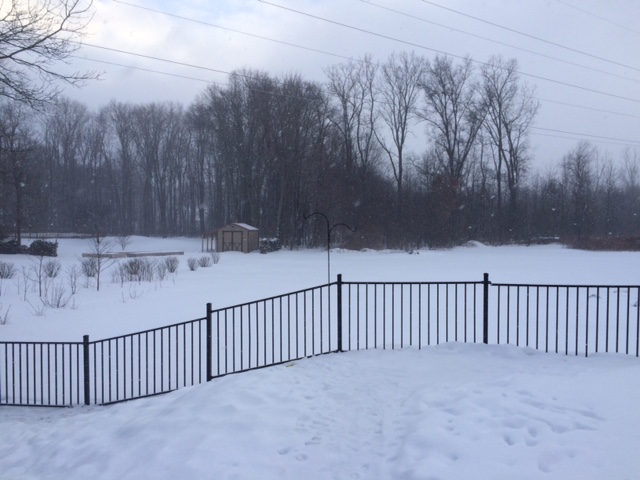 Be still, and know that I am God -Psalm 46:10
Do you ever have those moments when something you have heard or maybe thought of before comes to mind and just seems so much clearer? I had one of those this morning as I stood outside with the pups before work.  The snow was gently falling and, except for the occasional car passing by, it was silent.  I got to thinking about winter and how much I love it. Then my thoughts moved to why God made winter, and suddenly it was clear…God made winter as a time when things slow down,  there's more silence, and life is still. My mind immediately translated that thought into our own lives.  God made winter, times when life stops or slows from its regular rhythm so that we will stop, be still and know that He is God.  He covers up all that we can see and be distracted by so that we are able to focus on Him and listen for new direction.  It never fails in nature that once the snow/winter is gone that new life appears, growth happens, change happens. So it is the same in life, if we let it be. What a beautiful reminder that God loves me and wants what is best for me.  He wants to hear from me in the stillness and most importantly for me to hear from Him. 
Be still my friends and enjoy this day!